Company Profile
Established in 2002, Goldsound is a HongKong-based audio products manufacturer. With a 10,000-square-meter fully-equipped factory located in Dongguan hosting production lines such as plastic injection, silk screen and spray paint in addition to all standard manufacturing equipments, our annual production capacity reaches 1,000,000(1 million) units.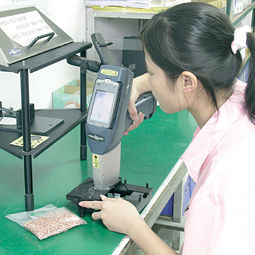 With a trend that requires for higher products safety standard, many countries have introduced new regulations such as ROHS (For European) and PRO65 (For USA) etc. Our company has regularly updated related equipments in order to keep abreast of these new demands.

While we understand maintaining highest product quality is key to our clients' success, we continuously focus our attention to excel in quality management. Not only have we adopted the latest SMT technology in developing our new product lines, we have also adopted Dustless Production Chamber (DPC) to keep our products portfolio competitive.
To stay ahead of the latest technology development around the world, we continue to heavily invest in research and development. It is our goal to bring you the most innovative, unique and customer-driven products to meet market demands. We sincerely hope to be at your service as a working partner in the near future.
More company profile details
Factory Tour
We have 3 production line and with over 500 workers. Beside, we have our own plastic injection machine and silk screen department. Also, we have a stong team of R&D which can provide the best support to our customer to fullfill the products requirement.